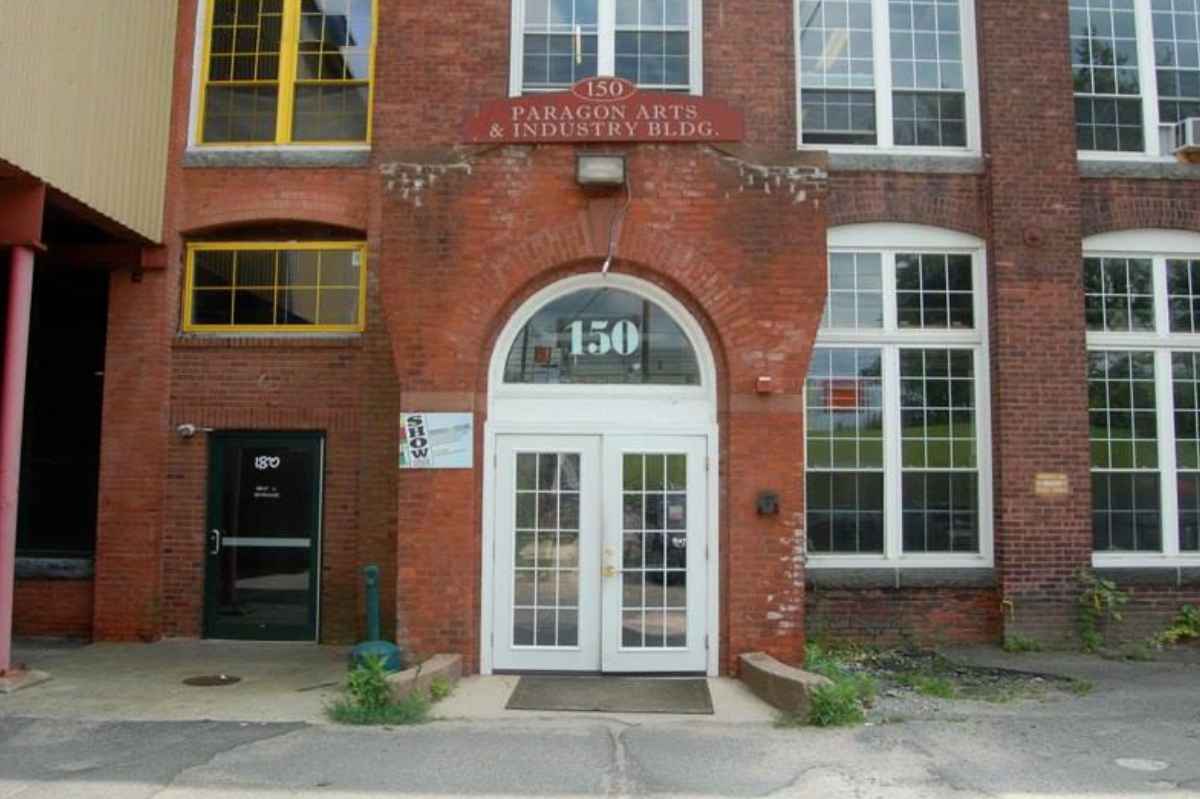 SHOW Circus Studio is a 5,300 sq ft suite on the third floor of the Paragon Arts and Industry building in Easthampton, MA. The studio consists of the main training space ("Big Top"  – 3,500 sq ft), a secondary training space ("Little Top" – 1,800 sq ft), a built-in office and waiting area.
Amenities
Waiting Room and Office Area
Circus Cam (Parent Viewing Screen) in Waiting Room
Free Wireless Internet (Posted on Office Window)
Air Conditioning
Cubbies for Belongings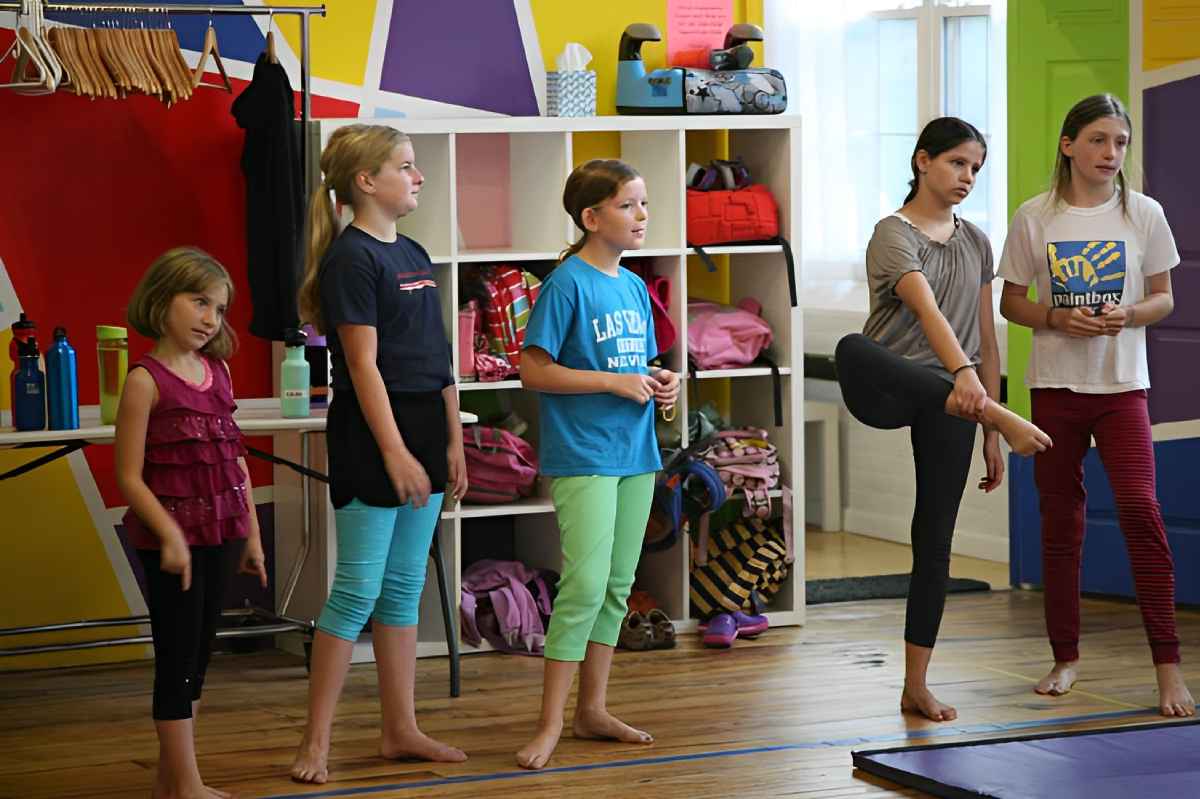 Equipment
Aerial Equipment (Fabric, Trapeze, Lyra, Rope, Aerial Cube, Duo Trapeze, Sling, etc)
Mats (Landing, Panel, etc)
Balance Equipment (Stilts, Unicycles, Rolling Globes, Low Tightwire, Rolla Bolla, etc)
Juggling Equipment (Scarves, Balls, Rings, Clubs, Diabolo, Spinning Plates, etc)
Training Equipment (Yoga blocks, therabands, weights, straps, stability balls)
Tumbling equipment (Sprung Floor, Half-sized Tumble Trak, etc)
Rigging
Our certified in-house rigger and owner/executive director, Henry Wheaton, is more than happy to speak with anyone about our rigging system. You can email him directly at henry@showcircusstudio.com with any questions you may have.
The Paragon Building
SHOW Circus Studio is located on the third floor of the Paragon Arts and Industry building in Easthampton, MA. Located in the center of Easthampton's revival district. The Paragon Arts and Industry Building offers loft and ground floor spaces for artists, businesses, and industry.
Easthampton
Easthampton was originally settled as a farming village and grew to be prosperous due to both its location and the industriousness of the local population. Water power played a large part in the development of Easthampton, and by the late 1800's numerous manufacturers were taking advantage of the power that came from the mill ponds and rivers. In the 1970's and 80's, many manufacturers moved to the southern states and overseas, and the once bustling mill buildings stood vacant.
However, Easthampton has once again been discovered and many of the industrial spaces now contain thriving businesses, artists, startups, restaurants, retail and even government agencies! Easthampton is now looking toward the future, with substantial and ongoing investment in the buildings, infrastructure, and environment.
Find out more about our amazing - and fun - programs!